Martin Ehlers Trio feat. Herb Geller - Fatum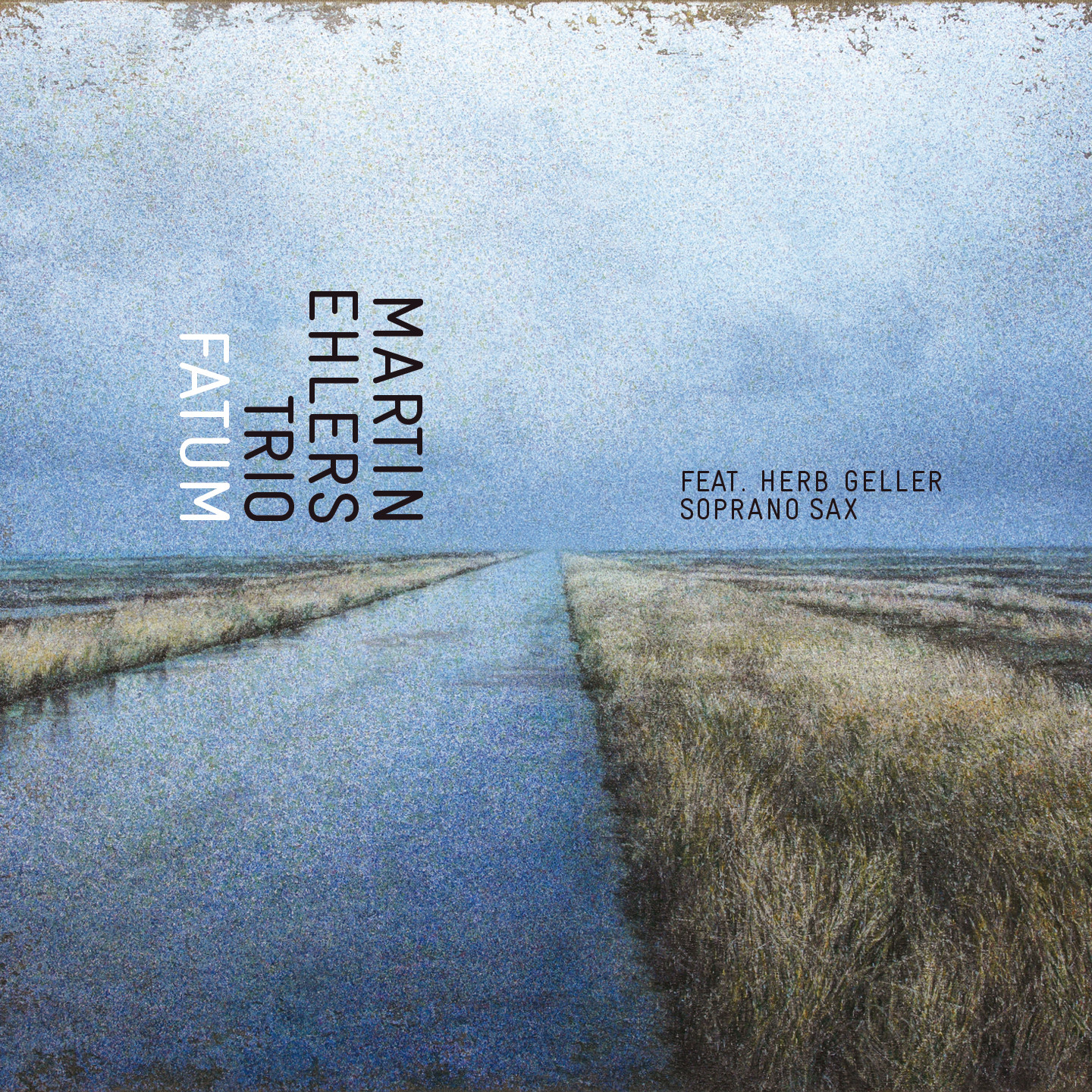 Release Date:
30. Mar 2012 – CD, Vinyl, Stream
Line-Up:
Martin Ehlers – piano
Thomas Biller – double bass
Derek Scherzer – drums
Herb Geller – soprano saxophone (on Track 2, 5, 7, 9)
Tracklist:
Friendship 6:01
Reunion 3:33
Fatum 11:04
Understanding 7:02
Silverlining 6:15
Celebration 5:20
So quiet? 6:12
Luna negra 4:37
Reunion (bonus version) 5:30
With FATUM, Martin Ehlers and his trio have presented a truly beautiful record. Its musical splendour is extended into the packaging by the cover art. Never kitschy, the high song is sung to the melody. Homage is paid to it quietly and reduced. Nothing flies by at high speed and barely perceptible. Martin Ehlers creates jazz with a heart of flesh and blood.
On FATUM Martin Ehlers reflects with his piano in dialogue the meaning of suffering and pain as well as joy and celebration. Without hectic. Without stress. With calm. The sounds explored in dialogue are allowed to fade away with him almost to the point of soundlessness. The piece "Understanding" is one of these specific moments of calm. One of these moments of pause. After all, quiet moments usually carry much further than many a raw tour de force. On "Reunion", too, the sovereign saunter is taken and the boundaries of melodic sweetness are stretched. But at the same time, the necessary friction in the piece is created by the soprano saxophone of the legend Herb Geller.